In this RPG Narnia is being attacked! The Kings and Queens (Edmund, Peter, Susan and Lucy) have been taken captive and it is up to a group of young Narnians led by the young princess (my character) to save them!
Maps:
Set it up like this
Name:
Age:
Creature: (If not Human)
Image:
BIO:
Our Characters:
My Characters:
Name: Princess Elizabeth (call her Liz)
Age: 14
Creature: Human
Image: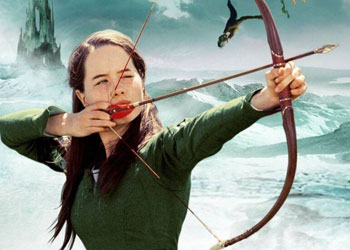 BIO: Liz is a princess, but when the castle was attacked she was walking through the forest. Now, she is very determent to save her father (the high king Peter). She is an expert archer and is very brave, but learned not to show unless she has to. She is wanted by the people who took her parents, so she is in hiding. Liz will do anything for her friends and family, but is now very careful whom she trusts.  
Shadow's Character: