This is my first book which was original in a blog post, but I have moved it to a discussion. Hope you enjoy.
The Characters
Shardish
Prologue
Madisa
Prologue
Aetho Drake
Chapters One, Two, Three, Four, Six, Seven,  Nine, Ten
Aragus Draken
Chapters One, Two, Three, Four
Mr. Iscra Drake
Chapter One, Two, Three, Eight
Madilin Star
Chapter Six, Seven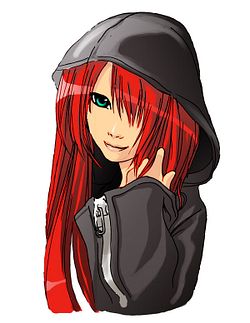 Rinzlit
Chapter Five, Six, Seven, Nine
The Man
Chapter Five, Six, Nine, Ten
The Man In The Shadows
Chapter Two, Three, Nine, Ten
Deltapot
Chapter Eight, Nine
Laserbite
Chapter Eight
Prologue
Mid 1900's
It was dark in the city of Karatica. Shardish made his way to the appointed meeting place. When he got there, he drew back his hood. His face was that of any boy his age but what made it different were to two scars over his right eye. Shardish knocked on the door and was greeted by his friend Madisa. "Come in quickly." She said.
Shardish entered closing the door behind him. "Is it ready?" He asked.
"Yes." She answered. Madisa lead Shardish down a long corridor taking the second to last right turn. "Here it is."
"Is it operational?" Shardish asked.
Madisa nodded "Yes. It's programmed right now only to respond to you and I."
Shardish moved over to a control panel and filliped a switch and the experiment multiplied, and grew to into the form of a human. "Transform into a gun." Shardish instructed. The experiment did so with much ease. "Nice work."
"You helped too Shardish."
Just then armed men burst into the room. "Einfrieren!" One of them yelled.
Shardish wasted no time as he raced across the room to another control panel, and quickly pushed the self-destruct button. A moment later there was nothing left.
Chapter One
In the not so distant future.
School was easy for fourteen year old Aetho Drake. As he finished his last class of the day, Aetho wasn't paying much attention. The teacher was still talking when the bell even rang, and despite this fact, everyone started to quickly leave the room.
Most of the students greatly disliked that class but Aetho enjoyed it. But even though he enjoyed it, Aetho was in a hurry to get to his Dad's lab. On a normal day, he would have after school science club which he had informed earlier in the week that he wasn't going to be there today. Aetho ran out of the school like it was on fire, and almost missed the black limousine waiting for him.
"Well look who it is." Came a voice from the front of the limo once Aetho had entered.
"Let's go already."
"Calm down buster brown." The driver, whose name was Aragus, drove off. Thanks to surprisingly light traffic, they were at the laboratory in less than one hour. Aetho couldn't wait to see the project his Dad had told him about. With every inch the limo drove, Aetho's body trembled with excitement.
Chapter Two
Aetho didn't wait for Aragus to get his door. Luckily Aragus grabbed his arm, or instead of going to see his Dad he would be seeing a security hold.
"You are going inside with me." Aragus said.
Reluctantly Aetho agreed. They made their way to the door which opened when Aragus placed his hand on a biometric scanner.
As they made their way to the main lab, they were greeted by several people.
"Master Drake, Mr. Draken, please follow me." said one of the technicians as he led them down a flight of stairs. The first person Aetho saw was his Dad.
"Where is it?" Aetho asked.
"Wait." Said Mr. Drake.
"Come on Dad." Aetho pleaded.
"Fine. Follow me."
"Sir may I come?" Aragus asked.
"Of course." Mr. Drake took them down a flight of stairs and led them to a room with several panels which of course controlled the experiment. "This is the latest model of the experiment what we like to call the robotic cell. We had to start out with barely anything to go on beside a few major programming pieces. But thanks to our excellent scientists, we have made it thus far."
"Cool." Aetho was beaming with excitement as Mr. Drake brought them into a smaller room.
"We started out on these pieces of scrape metal found in the ruins of a building somewhere in Germany. The discovery was made quite some time ago but the funding never came till five years ago when we were given the go ahead to start."
As they were talking, no one seemed to notice the man that was hiding in the shadows.
Chapter Three
The man in the shadow, snuck up the stairs unnoticed. The technician that had lead Aetho and Aragus was passing the top of the stairs. The man, still in the shadows grabbed the technician.
"Wha-" A hand was placed over his mouth. The man drew the technician into an empty room For the first time the man spoke.
"You are no longer needed." He drew out a pistol.
"No. Please." It was too late. The man pulled the trigger and the bullet pierced the technician's heart. The man quickly changed into the technicians clothes, and went back out and made his way to the cell. When no one was looking, he took it and made his way out of the building.
"These are the stages we have developed using these pieces of what looks like scrap metal." Mr. Drake explained. Just then the alarms went off all over the lab.
"Dad, what's going on?" Aetho asked.
"I don't know. Follow me." Mr. Drake led them up the stairs. A sciencetist came to meet them.
"Sir, they have to go." Mr. Drake turned to Aragus and Aetho.
"You heard him. Go." Aragus grabbed Aetho's arm and left the building. The first thing Aetho saw and heard was a slick black Camaro speeding out of the parking lot.
Chapter Four

"Aragus, did you see the car that just speed out onto the street?" Aetho asked.
"I heard it." Aragus responded. "Now get in the car." Once they were both in the car, Aragus speed of to their home. When they got there, Aragus didn't try to help Aetho, because he didn't want to disturb his thinking. Aetho went to his room and closed the door. Once he took his shoes off he pressed a button on the wall. The wall light up. Aetho put on two fingered gloves and got to work. First he hacked into the laboratory. Second he gained access to the security feed. Aetho flipped through the cameras recorded feed. After hours of searching, he was about to give up, then he found what he was looking for. Aetho grabbed his phone and fired a text message to his friend Madilin Star.
"meet me @ the mall 2night @ 12" Aetho downloaded the file to his smart phone. He opened his door and left the room. The moment he left a spiderbot downloaded the same information.
Chapter Five

The spiderbot walked under the door and moved over to nearest window. It jumped out and landed on a flying car. The spiderbot entered the car and it speed off.
"What do you have for me?" Said a man as he leaned forwards, careful not to enter the light.
The spiderbot showed the information it had retrieved and a picture off Aetho.
"Yes, only he could have done so well." The man was now fully in the light looked like he was in his mid 30's. Strangely enough, he had two scare over his right eye. The man picked up the spiderbot and placed it in a box. He retrieved its information, and took it out then opened his window and tossed the spiderbot out. The man leaned back into the shadows.
"Rinzlit, do me a favor. Bring me the boy."
A small robot (due to the fact they were in a car) responded. "It will be done master." Rinzlit opened the window and jumped out. Before he hit anything, Rinzlit transformed into a jet. He would stop at nothing to complete his mission. He knew all too well what happened when you failed his master.
Chapter Six
Rinzlit flew up into the air, and then changed to his normal size. He flew over the city, scanning the faces below. Looking only for one. Aetho's.
~~~~~
Aetho had dinner, worked on his homework and went to bed. He salvaged some rest before getting ready to go to the mall. When he ready, he checked his phone for any new text messages. His friend Madilin had texted him back.
"kk. c ya thre." Aetho snuck out of his room, making sure not to wake Aragus. Luckily for Aetho his Dad was still at the lab. He presumed that they were making a new cell to replace the stolen one. Aetho finally made it to the garage. He grabbed his hover board and slightly invisible helmet. Aetho walked to the side door and let himself out. Once he was on the outside, he got onto the board and fired it up. A second later he was half way down the street. Aetho turned the board upwards. The board, sensing the change of direction moved every direction that Aetho went. Once in the air, Aetho headed towards the mall.
~~~~~
Madilin was about to leave when she saw Aetho arrive. "It's about time you showed up." She said.
"Sorry about the delay." Aetho responded.
"So why are we here?"
"Come here and I'll show you." Aetho laid his phone on the ground and pulled out his two fingered gloves. He brought the video out of his phone and placed the 3D image on the ground and played the feed.
"Wow." Madilin said.
Aetho looked at her. "Madi, this was in my Dad's lab."
~~~~~
Once he had seen Aetho, Rinzlit slowly followed him. He sent a status report to his master. "I have found the boy. He is with a girl."
~~~~~
The message appeared in the car's entertainment system. "Well, well, well." The man reached for the keypad and sent a message back. "I don't care. Bring him to me."
Rinzlit received the message. He flew lower and lower. He loved the looks of terror on the children's faces.
Chapter Seven
"Run!" Aetho yelled. Aetho ran to the right and Madilin to the left. Rinzlit transformed before he hit the ground.
"Boy, you can't hide from me." Aetho snuck around to the other side of the mall. Apparently Madilin had the same idea.
"Aetho, what's going on?" Madilin knew what was going on though.
"Madilin, listen to me."
Madilin nodded.
"I'm going straight for my rocket board. When I get there, I want you to toss this hologram and guide it away with this controller. The robot might follow it."
"And if it doesn't work."
"You run. Let's go."
Rinzlit was walking the way Aetho went to the other side of the building. "I can smell you boy!"
"Now." Aetho ran the opposite way of Rinzlit, while Madilin threw the hologram on the street and hid.
"You're not a very bright boy." Rinzlit saw Madilin and grabbed her. "Where is the boy?"
"Help me!"
"I asked you where is the boy!"
"I don't know where he is."
"Foolish girl." Rinzlit dropped Madilin. Instead of the feeling of lots of bones breaking she felt like she had fell out of a tree in your backyard. Madilin looked up to see Aetho standing between her and Rinzlit.
"There you are boy." Rinzlit grabbed Aetho and shoved him into his interior.
"No wait." Madilin stood on her board and flew after Rinzlit.
When Rinzlit transformed, Aetho screamed.
"Shut up boy."
"Let me out of here."
Rinzlit laughed "Not going to happen."
"Where are you taking me?"
"Shut up."
Chapter Eight
THE LAST PARAGRAPH OF THIS CHAPTER IS SORT OF GORY!!!!
SO UNLESS YOU THINK YOU CAN HANDLE IT, PLEASE DON'T READ THE LAST PARAGRAPH!!!!!
Mr. Drake sat at his desk working on trying to recreate the inelegance piece of the robotic cell. Unseen to any others, was the robot inside the coffee machine which transformed every so often. It sent a signal to the computer saying "Laserbite, it's time."
The computer Mr. Drax was working on transformed into a winged robot bird. "What do you have for us?"  Laserbite demanded.
The coffee machine transformed as well. "Answer or die."
"Shut it Deltapot." Laserbite snapped.
"I don't have anything." Answered a frightened and sweating Mr. Drake. This was entirely a lie.
"Iscra, don't push our patience." Laserbite said while putting his mouth right next to Iscra's ear, for Laserbite was now of the back of his chair. The robot's menacing mechanical voice sent waves of fear rushing down Iscra's body.
"I'm telling the truth."
Deltapot, not wanting to hear this, looked under the desk and easily found what he was looking for. "Ah ha." The skinny robot pried the device free from its makeshift holder and brought it to Laserbite while grinning.
"You've lied to us." Laserbite said calmly as he moved in front of Iscra.
"Please, I beg you. Don't kill me."
"You think we care?!" And with that, Laserbite pushed Iscra, who was still in his chair, backwards. Unfortunately for Iscra, there was a glass wall behind him which anyone could clearly see that there were rotor blades spinning to keep the labs cool.
The glass gave way as Iscra's chair hit it. He could not get out of his seat in time to escape certain death, nor could he grasp the floor of his office. Iscra let out a scream which grew in intensity as his arm was chopped off by a rotor blade. His left leg was taken off next. There was a tremendous amount of blood on the blades and over Iscra's whole body. His right arm and leg were chopped off and with the last of his strength, Iscra screamed out a name. A name that would soon play a big part in his son's life. As soon as he had finished saying that name, his head was chopped off and Iscra Drake was no more.
Chapter Nine
Rinzlit landed in an old abandon warehouse and Aetho jumped away from him as soon as he started to transform. "Where you going boy?" Rinzlit grabbed Aetho in his hand and walked into a different part of the warehouse. On his way, Rinzlit almost tripped on Deltapot. "You stupid bucket of bolts!"
"Sorry." Deltapot said as he scampered away.
Rinzlit entered into a different room whose lighting was poor. He let go of Aetho and moved to the back of the room. Aetho did a quick sweep of the room. The first thing he noticed was that there was a sleek black conference table with a chair on either end. He also noted that the chair farthest from him was occupied.
"Sit." Came a voice from the man sitting in the chair. Aetho could not see the man because due to the poor lighting, he was completely in the dark. "Sit." The voice said again. Aetho slowly made his way to the seat, socking in anything and everything that he could see in the room.
"Where am I?" Aetho asked.
"Somewhere no one will find you." The man replied.
Aetho sat down and tried to identify the man.
"Do you know why you're here?"
"Because your robot friend over there," Aetho pointed to Rinzlit. "Kidnapped me."
There was no reply but Aetho could just make out the movement of something being passed to the man.
Finally, the man spoke again. "Your name is Aetho Drake. Is it not?"
Aetho did not respond. This man knew too much.
Chapter Ten
"Who are you?" Aetho asked.
The man folded his hands together together but did not say anything.
Aetho was observing the room trying to make out a clear exit path so that if need be, he could escape. But how was he going to get past Rinzlit? This was all going through Aetho's head when the man answered him.
"You need not know my name just yet. But what you should know, is that your father is dead." As this was said, the man came into the light. He wore a white suit with a white tie and white pants. He had short blond hair, and blue eyes. The man also had a neat blond beard.
Aetho shot out of his seat, ran across the table, and lunged for the man. Right before he made contact with the man, Aetho found himself on his back with pain surging through his body and he knew he had broken something. Aetho groaned.
"I'm sorry about your loss. And to have it happen only a year after your mother's death."
Anger was the only emotion that Aetho felt. He rolled of off the table and tried to stand but a firm foot was shoved onto his back and Aetho let out a scream.
"Let him up." The man said.
Aetho slowly stood up. "I'm going to punch you."
"By all means, try."
Aetho moved quickly, ignoring the pain in his foot. He threw his punch when he was in range and it connected with the man's jaw. The man howled in pain as a tooth flew out of his mouth. He obviously wasn't expecting the punch to be so effective. Aetho seized the opportunity and followed the one punch up with two more. One to the stomach and the other to the man's nose. Blood was coming out of the man's nose and mouth, staining his white outfit.
"Take him to his room." The man said.
Aetho smiled as the man's human companion took him to a prison cell like room. He had enjoyed dealing out those punches.